My name is Neil Matthews and I'm the owner of NeilMatthews.com.  Let me tell you a little more about myself.
I'm a WordPress consultant and I specialise in fixing those annoying technical issues that break on WordPress sites. 80% of running a WordPress site is none technical it's that final 20% where things break, if you are hacked, if you need custom code or just cannot solve an error message, that's where I step in.
I work on fixed-price jobs, what I quote is what you pay.  Fees are 50% up front as a deposit an the rest upon completion.
I'm based in the UK but I work with clients from all over the world,  I can confidently say I have clients from every continent except Antarctica.
The blog attached to NeilMatthews.co is designed to help small business owners build their business online via a website and associated techniques.
I used to work under the wpdude.com brand but I'm not a dude, I'm 48 so the name had to go.
Here's a picture of me looking moody and interesting: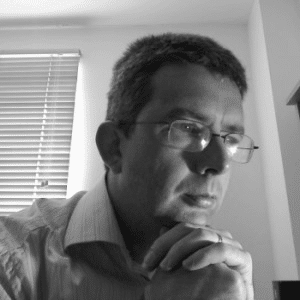 Get A Quote
If you want to work with me, fill in the form below and we can start the process.  I'll send you a no-obligation quote to fix that annoying problem with your WordPress site.